[EMonthly #4] EMedia Review v2 is live!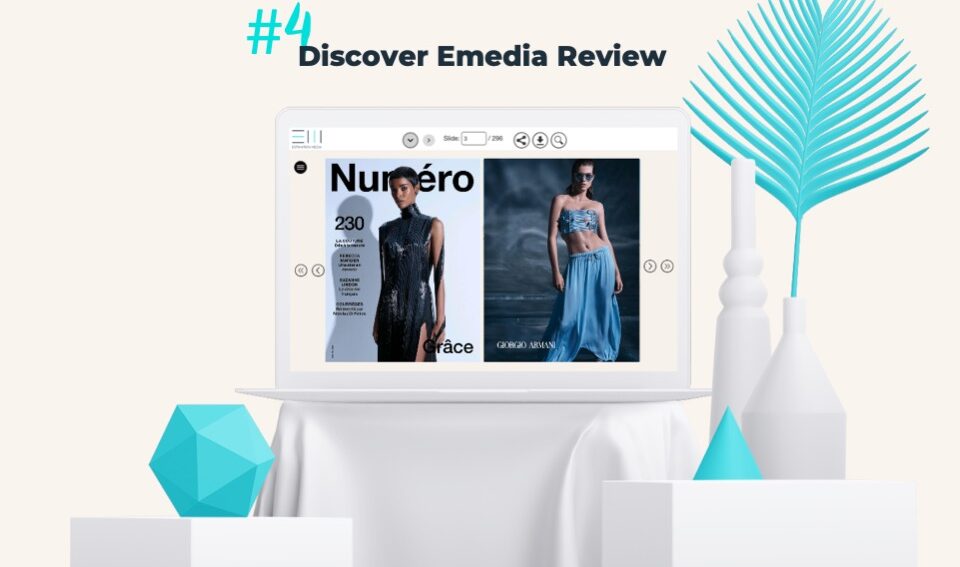 Good news! The latest version of EMedia Review is now live!
Whether you are familiar with this tool or not, this is the time to (re)discover it.
As you may have guessed, there is 'EM' in EMedia Review. That is because we invested a lot of ourselves in this tool. Designed by us for our clients, it allows us to create media reviews tailored to your brand and was imagined to perfectly integrate with our data visualisation space EMetrics.
With EMetrics, we talk data. With EMedia Review, we talk singularity and enter the world of non-quantifiability and Beauty.
Intrigued? Go on reading and discover EMedia Review!
Discover EMedia Review
A media review tailored to your brand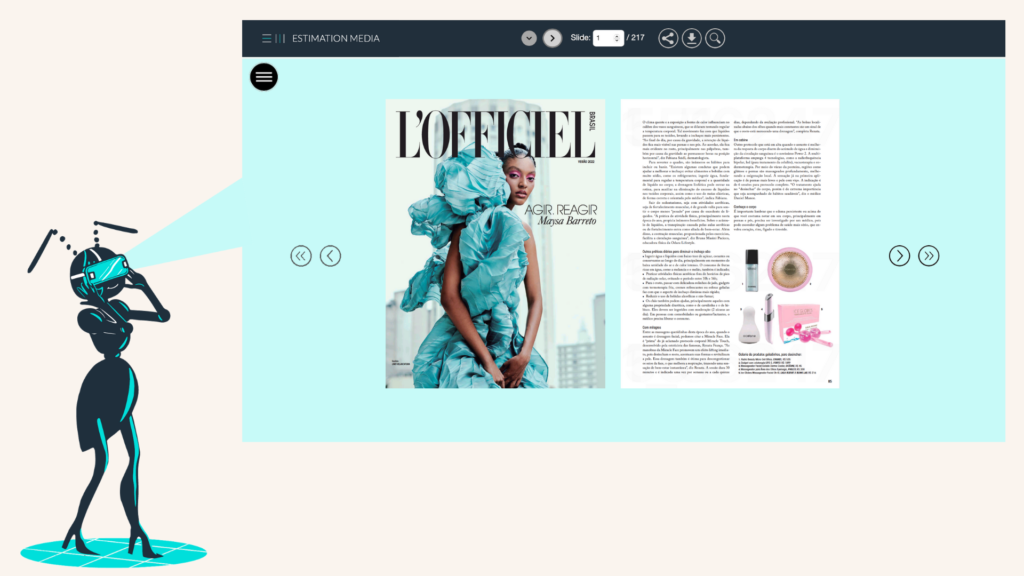 If you wish to put your clippings in the spotlight, we have THE answer for you.
The optimized web navigation of EMedia Review enhances your media visibility and allows for a smooth and fast reading. Scroll up and down or from right to left, zoom in and personalize the review with your brand's colors and logo…
Make it your own.
Interactive & immersive content
Now that your preferences are all set, let's talk content!
Print clippings, audiovisual broadcasts, web articles and social media posts; your all media ecosystem is in one place.
Look at your photos, watch your videos and browse intuitively through your web articles directly from the review. Access the account which posted your favorite social media content in one click and monitor engagement in real-time.
A responsive mobile version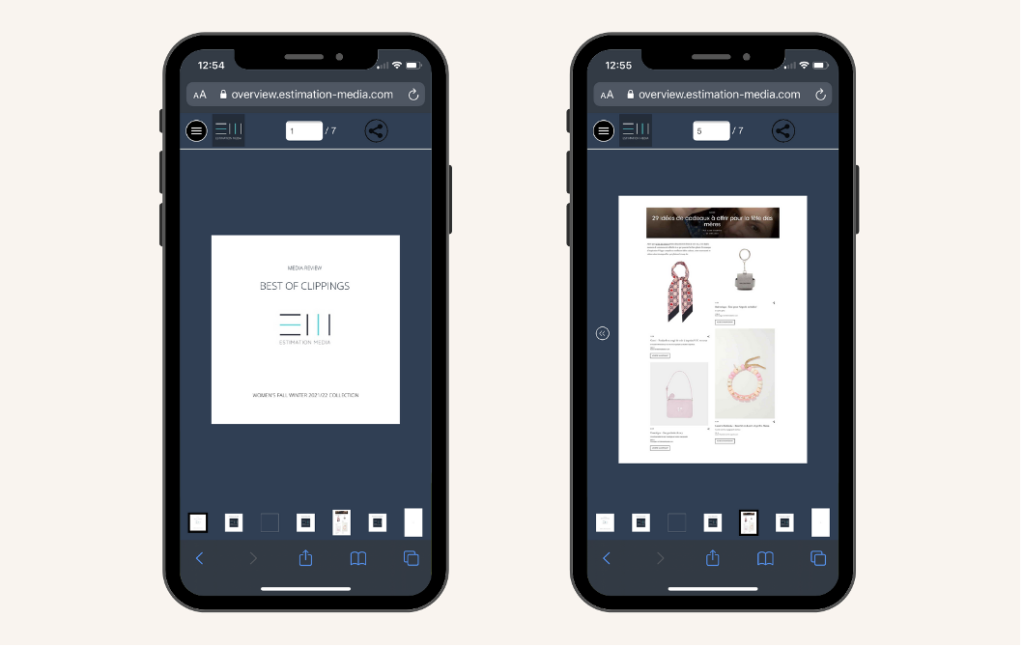 Always on the go? Us too!
For this new version of EMedia Review, we introduce our first-ever mobile version. It enables you to access all your media reviews anywhere, anytime.
Same features, optimized navigation… Welcome to the responsive mode!
Integration of EMetrics' KPIs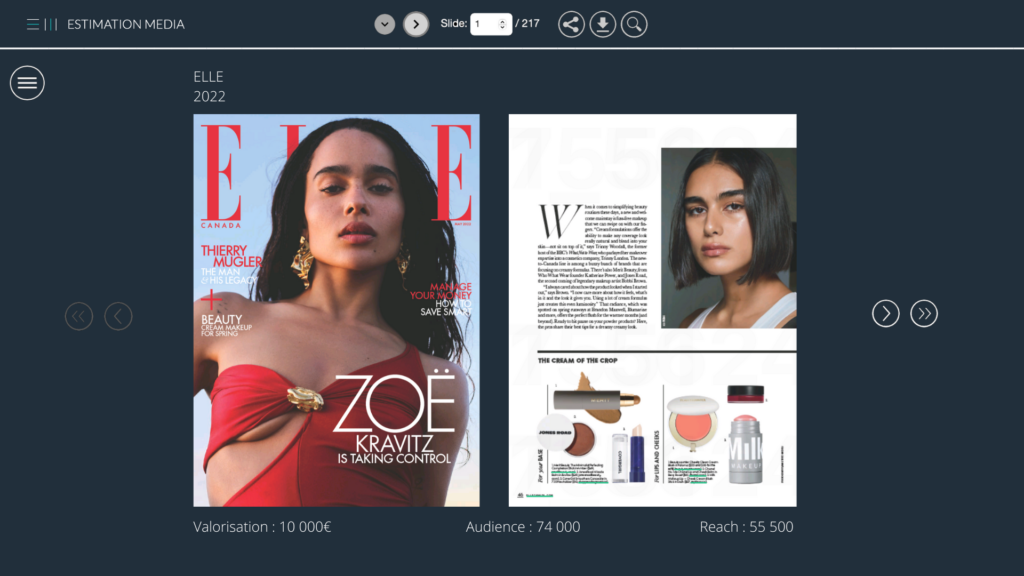 Last but not least…
EMedia Review perfectly integrates with EMetrics. Editorial value, audience, reach… Find the key performance indicators of your studies directly on your media review. You choose which ones you would like to highlight.
It is the perfect occasion to share the results of your hard work with your team… and maybe show off a bit…
Though we love digital communication, there is nothing better than a conversation!
Interested by EMedia Review? This is just a glimpse!
Contact us and ask for a demo. The Estimation Média team will be delighted to answer your questions and draft you an estimate for a custom media review.
Missed EMy's last selection? No worries! Discover our news on the blog and join us on social media.