Mona Chalabi, l'instagrammeuse qui arrive à rendre la data sexy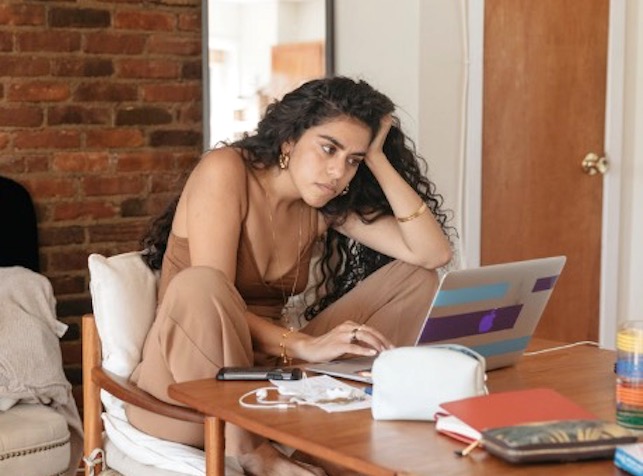 Entre une pige et deux illustrations pour The Guardian US, Mona Chalabi abreuve son compte Instagram de data sous la forme de croquis « anti fake news » pleins de malice.
Data-journaliste d'une trentaine d'année, Mona Chalabi est une férue de chiffres. Depuis 2017 et après une carrière de statisticienne pour les comptes de la Banque d'Angleterre, de The Economist et de l'Organisation internationale pour les migrations, elle écrit pour The Guardian US et rend compte de statistiques diverses sous la formes de croquis colorés et décalés.
Sur son compte Instagram, la journaliste abreuve ses followers de graphiques censés les éclairer sur les différents combats (question du genre, sexualité, féminisme, discriminations raciales…) qu'elle semble mener à titre personnel. Mais l'humour n'y est pas pour autant proscrit, loin de là. En tombant sur son dernier #datasketch en date, on en apprend plus sur la calvitie masculine et sur l'âge où ces messieurs ont le plus de chance de se déplumer… Présentées de façon créative, les data semblent retrouver leurs lettres de noblesse en même temps que leurs publics, en particulier sur les réseaux où chacun peut y aller de son commentaire et fait évoluer le débat.
La journaliste place sa créativité et sa malice au service de ses causes
Dans un TED Talk publié en février 2017, elle explique la bataille qu'elle mène depuis plusieurs années à l'encontre des fausses informations et questionne le rapport de ses concitoyens vis-à-vis des données publiées par les gouvernements. Trop élitistes, trafiquées, peu réalistes… ils sont nombreux à douter de leur véracité et à penser qu'elles n'ont pas pour vocation de les éclairer, mais bien de les manipuler, comprend-on en filigrane. « Nous vivons entourés de faits alternatifs et ne trouvons pas de terrain d'entente sur ces chiffres, et c'est un problème », explique celle qui veut remettre la data entre les mains du public. Et en effet, pointe-t-elle plus loin durant son speech, « comment mener un débat sur l'immigration sans s'accorder au moins sur le nombre de gens qui entrent et sortent d'un pays ? ».
>>> Pour lire la suite de l'article publié par ADN, cliquez ici
Retrouvez toutes les news sur ce lien
& Suivez-nous sur Facebook, sur Instagram, sur Twitter et sur Linkedin